Did you have a good weekend?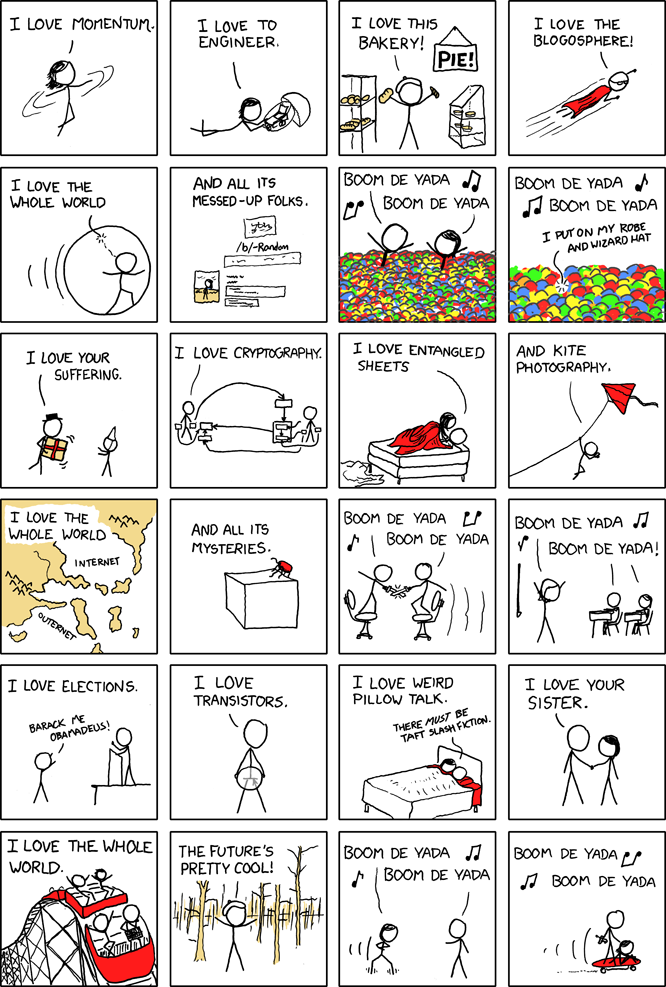 Me too! I went to meet Catherine and see all the world's hotness converge on screen in
Wanted
, but by the time I got there it was sold out. So instead, Alyssa and I went to Hank's Oyster Bar and ate oysters and had martinis and a bottle of wine, then joined the fray at Townhouse Tavern for an epic night of epic drinking and epic dancing and epic jukeboxing. That rolled into a magically delicious flophouse brunch of pork chops, eggs and fried green tomatoes, with citrus punch mimosas and... citrus punch chardonay cocktails. No Cassiopizza, though. Then it was off to the Folklife Festival on the mall, where we experienced the cultures of Texas (with Shiner and Vietnamese food and enormous slices of watermelon), Bhutan and... NASA. Things we learned about NASA: Capps says it really weird and it has absolutely no reason to be in the Folklife Festival. They didn't even bring any astronaut ice cream! We did a really quick run through of the wonderful Martin Puryear exhibit at the National Gallery of Art.
Though all I wanted to do was collapse and take a nap in air conditioning, I then had to quickly rally and shower and get ready for another night out on the town with work friends. I was too exhausted to really be sure of what was going on, but I had a lovely evening anyway... I think.
Yesterday I went to Annapolis with Jenna and the rest of her clan to see her mom's art show in a gallery up there. It was a lovely reception with a big turn out. We also walked around Annapolis a bit, which was fun, and ate some seafood at Pusser's right on the water. Beyond tuckered out, my head hit the pillow with great force last night.
Tonight I'll head to Fort Reno again to see Gestures and The Moderate and Bellman Barker, oh my! You should too.